Elevated levels of dihydrotestosterone (DHT) contribute to benign prostate enlargement.1
Based on evidence that DHT is also involved in prostate cancer,2 two large studies were conducted in aging men to see if drugs that reduce DHT also lower prostate cancer risk.3-5
One study evaluated the drug Avodart® (dutasteride) and the other Proscar® (finasteride).3,4 Both of these drugs inhibit the 5-alpha reductase enzyme, thus blocking the conversion of testosterone to much more powerful DHT.5
Findings from the two studies showed both drugs reduce prostate cancer risk by about 23-25%.3,4 These drugs also substantially reduce symptoms of benign prostate hyperplasia.1,5
Some doctors, however, were concerned that in men who did develop prostate cancer, more in the group taking either of these drugs (Avodart® or Proscar®) developed high-grade prostate cancer.3,4 This is a justified concern. High-grade prostate cancer requires aggressive therapeutic intervention and is more challenging to cure.6
This article will reveal overlooked findings showing that Avodart® or Proscar® do not increase high-grade prostate cancer risk and may reduce it.
When prostate cancer is suspected, the typical diagnostic procedure is a needle biopsy of the prostate gland.7 The biopsied specimen is sent to a pathologist to determine the "grade" of any suspicious structures observed from the biopsied specimen.7
The "grade" is determined by the "Gleason" scoring system.7 It is based on microscopic tumor patterns assessed by a pathologist while interpreting the biopsied specimen. The Gleason "grade" is a fundamental determinate used today to estimate low-grade, intermediate-grade, or high-grade malignancy.7
The Gleason score is one measure of a patient's specific risk of dying due to prostate cancer.8 Once diagnosis of prostate cancer is made on biopsy, the Gleason score strongly influences decisions regarding options for therapy.8 Here is how Gleason numbers are correlated with tumor grade:7
Gleason score under 7: Low-grade
Gleason score of 7: Intermediate-grade
Gleason score over 7: High-grade
The higher the Gleason score, the more aggressive the tumor is likely to act and the worse the patient's prognosis.8
Problems With Gleason Testing
Physicians and lay people often overestimate the degree of certainty when it comes to diagnostic testing. This is clearly seen with tests like Gleason scoring, which is open to the interpretation of the individual pathologist examining the biopsied specimen and other variables. Several studies show that significant percentages of Gleason scores are graded too high or too low.9-12
One way that Gleason scores are found to be sometimes erroneous is to compare tissue obtained from surgical prostatectomy to what was removed during the fine needle biopsy on the same patient.10,12 There is far more tissue volume to examine from surgically-removed prostate glands compared with the relatively minute amounts obtained from needle biopsies, thus enabling more accurate Gleason score-grading of surgically-removed samples.
As it relates to men taking drugs that dramatically collapse the size of the prostate gland (like Proscar® and Avodart®), pathologists have noted that a consequence may be to induce lower-grade cancer to resemble higher-grade cancer.4,13,14 They have stated that in men taking drugs like Avodart® or Proscar®, there would be a "grading bias" in which Gleason scores would indicate a worse grade tumor than really exists.
Proscar® Study Subjects Had Lower Rates of High-Grade Tumors
In the study evaluating Proscar® over a 7-year period, there was a 25% reduction in the risk of prostate cancer, but with an apparent increase in the risk of high-grade disease (as measured by Gleason scores).15
A further analysis of the data, however, revealed the contrary. When examining tissue taken from men who underwent radical prostatectomy (complete removal of prostate gland), there was a 27% reduction in high-grade disease in the Proscar® group as measured by Gleason scoring.15
It turned out that there was a biopsy-sensitivity issue in the Proscar® group that resulted in high-grade Gleason scores being assigned to some men that were really low-grade.15
The startling finding that Proscar® (finasteride) may reduce high-grade prostate cancer was revealed in a study titled "Finasteride Does Not Increase the Risk of High-Grade Prostate Cancer: A Bias-Adjusted Modeling Report."15
This study was published in the journal Cancer Prevention Research, but has been largely overlooked by the media, the FDA, and many physicians.
Shrinking Prostate Gland Makes High-Grade Cancer Easier To Detect
The impact of Avodart® or Proscar® on the size (volume) of the prostate gland is profound. Either drug reduces prostate gland volume by 17-25% over a relatively brief period of time.4,14
Avodart® or Proscar® has been shown to reduce PSA more significantly in the presence of no cancer or low-grade prostate cancer.16-18 This effect can better enable physicians to identify cases of suspicious high-grade disease, since PSA levels don't drop as low or stay as low in the presence of high-grade prostate cancer.18,19
By reducing the size of the prostate gland, drugs like Avodart® or Proscar® can improve sensitivity of prostate biopsy and digital rectal exam.15 To understand this concept, understand that there were a minimum of 6-core biopsies done in the Proscar® study and 10-core biopsies for the Avodart® trial.4,15 These fine needle biopsies only remove a small percentage of tissue from a prostate gland. The larger the size of a prostate gland, the easier it is to miss malignant regions.
By reducing the bulk of the prostate gland, it was far easier to "hit" malignancies with a needle biopsy in men taking Avodart® or Proscar® compared to biopsies performed on the larger glands of those taking placebo.4,15
Needle biopsies of the prostate gland are only about 75% accurate to begin with.20 So it may be easy to understand why needle biopsies uncovered more high-grade tumors in men taking Avodart® or Proscar® compared to the placebo arm.
How Much Did Prostate Glands Shrink?
As noted, the median prostate volume in men taking finasteride was 25% lower compared to the placebo group, which represents a huge relative reduction in bulky prostate tissues.21
A group of scientists calculated prostate gland volume differences along with other variables that were omitted when compiling the initial report on finasteride. When adjusting for all the variables, these scientists demonstrated a 45% lower risk of prostate cancer in the finasteride group.21 The scientists noted that, "Adjustment for gland volume and number of cores biopsied (i.e., sampling density) eliminated the differences in high-grade cancer between the two arms." 21
Their published paper was titled: "Detection Bias Due to the Effect of Finasteride on Prostate Volume: A Modeling Approach for Analysis of the Prostate Cancer Prevention Trial." According to these scientists, when all co-variables were added in there was a trend toward 12% fewer high-grade prostate cancers amongst men taking finasteride.21
The conclusions from this analysis published in the Journal of the National Cancer Institute were:
"Although analyses using postrandomization data require cautious interpretation, these results suggest that sampling density bias alone could explain the excess of high-grade cancers among the finasteride-assigned participants in the PCPT." 21
A review of several published reports attribute the higher Gleason scores observed in the groups taking the 5-alpha reductase inhibitors (Avodart® or Proscar®) to the fact that it was easier to find high-grade cancers in the shrunken glands of men taking these drugs compared to the much larger glands of men in the placebo group.22,23
The fact that there are published reports defending the safety of Proscar® and Avodart® does not mean the matter is settled.22-24 The debate may continue for years or decades. Aging men at risk for prostate cancer, however, do not have the luxury of waiting for uniform consensus.
Source: http://www.lifeextension.com/Magazine/2013/12/The-Avodart-Proscar-Debate/Page-01
.
Your benign prostatic hyperplasia medication: When to consider a
Farmacie online sicure per cialis
Comparison of Clinical Trials With Finasteride and Dutasteride
Comparing Avodart and Proscar for Enlarged Prostate - t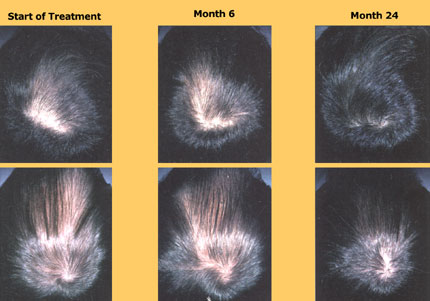 Can Proscar and Avodart Cause ED? - t
Prostate Snatchers: Avodart Proscar
Compare Avodart vs Proscar - m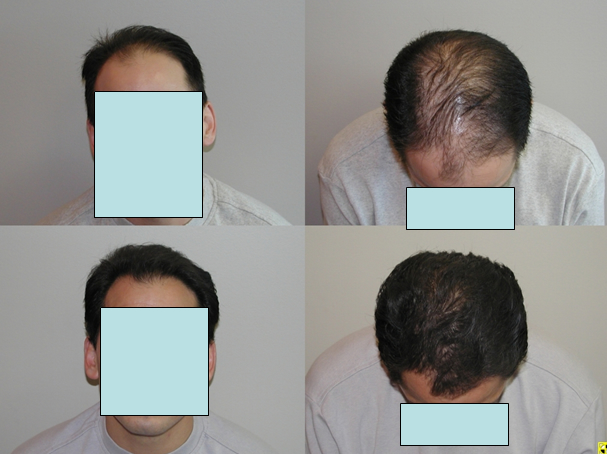 #1 - Online Support Viagra Price Comparison
Acquistare viagra generico on line, viagra quanto costa in
.